Geely Holding Group has announced that renowned Chinese actor, singer, and dancer Aaron Kwok will join Shell Teamwork Lynk & Co Racing as a guest driver. He will pilot the team's Lynk & Co 03 TCR and participate in the 2023 TCR China event in October at Zhuzhou, China, and compete in the 70th Macau Grand Prix in November. This collaboration between the Asian superstar and the legendary racing team is an extraordinary cross-border event.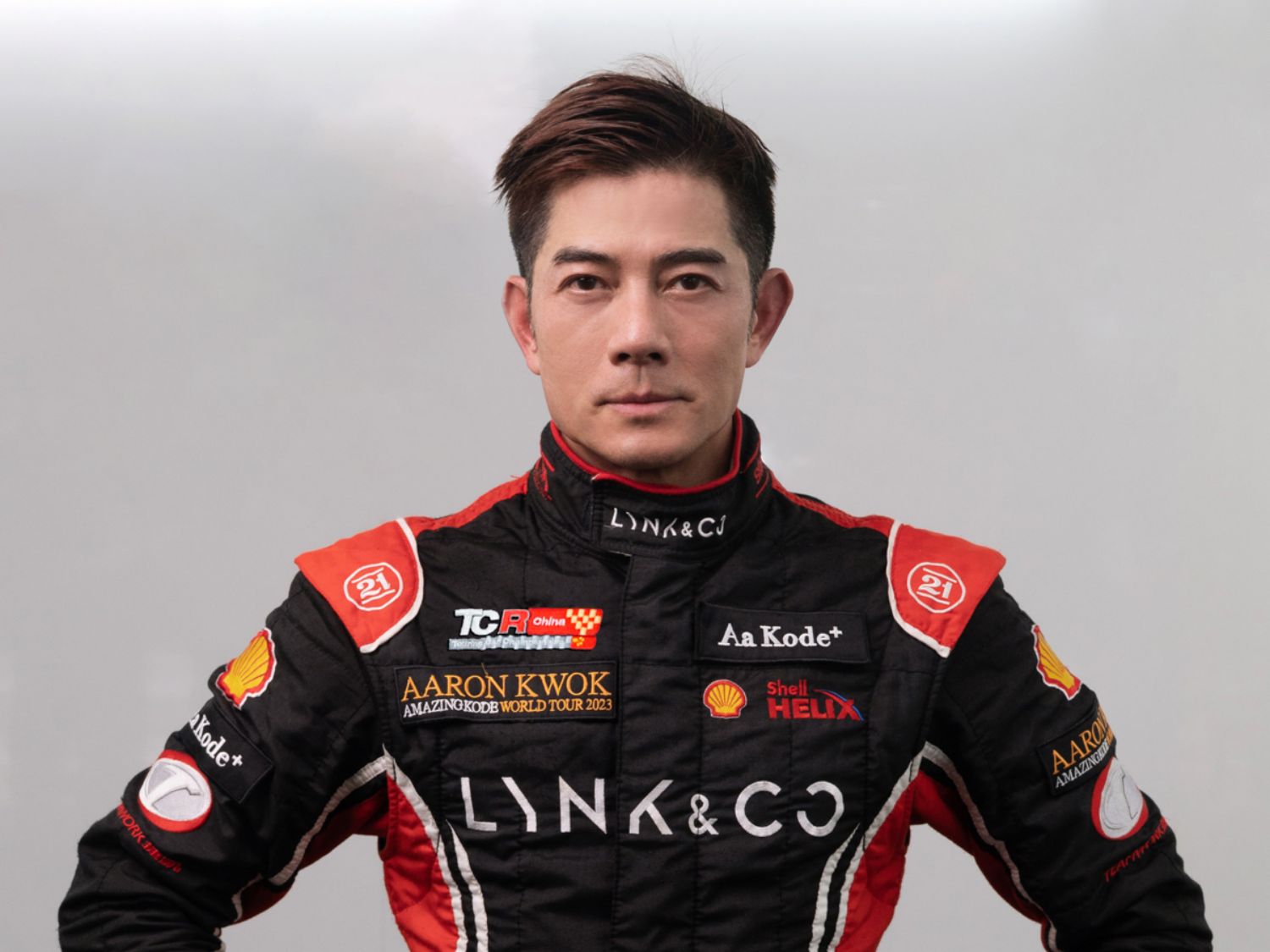 As a megastar in the movies, television, and music industry for decades, Kwok has always been passionate about motorsport. Racing is a sport that he loves, embodying his enthusiasm for competitive racing and dedication to charitable causes. The proceeds from his race sponsorships are used for charitable donations, providing crucial support for his philanthropic endeavours. In 2000, Kwok established the "Aaron Kwok International Charity Foundation" as a platform for actively giving back to society. With the strong recovery and growing popularity of domestic motorsport this year, Kwok returns to the track after several years and competes in the TCR China, known as the "Asian Touring Car Benchmark Event," to further mobilize resources for charitable causes.
The addition of megastar Aaron Kwok undoubtedly adds more brilliance to Shell Teamwork Lynk & Co Racing, currently leading the TCR China teams' standings with 158 points. Prior to this, Kwok participated in the Geely Super Cup Pro Pingtan stage, organized by Geely Group Motorsport, as an independent driver. Similar to Macau, Pingtan in Fujian Province is a thrilling street race that will undoubtedly help Kwok quickly regain his competitive state after years of absence from racing.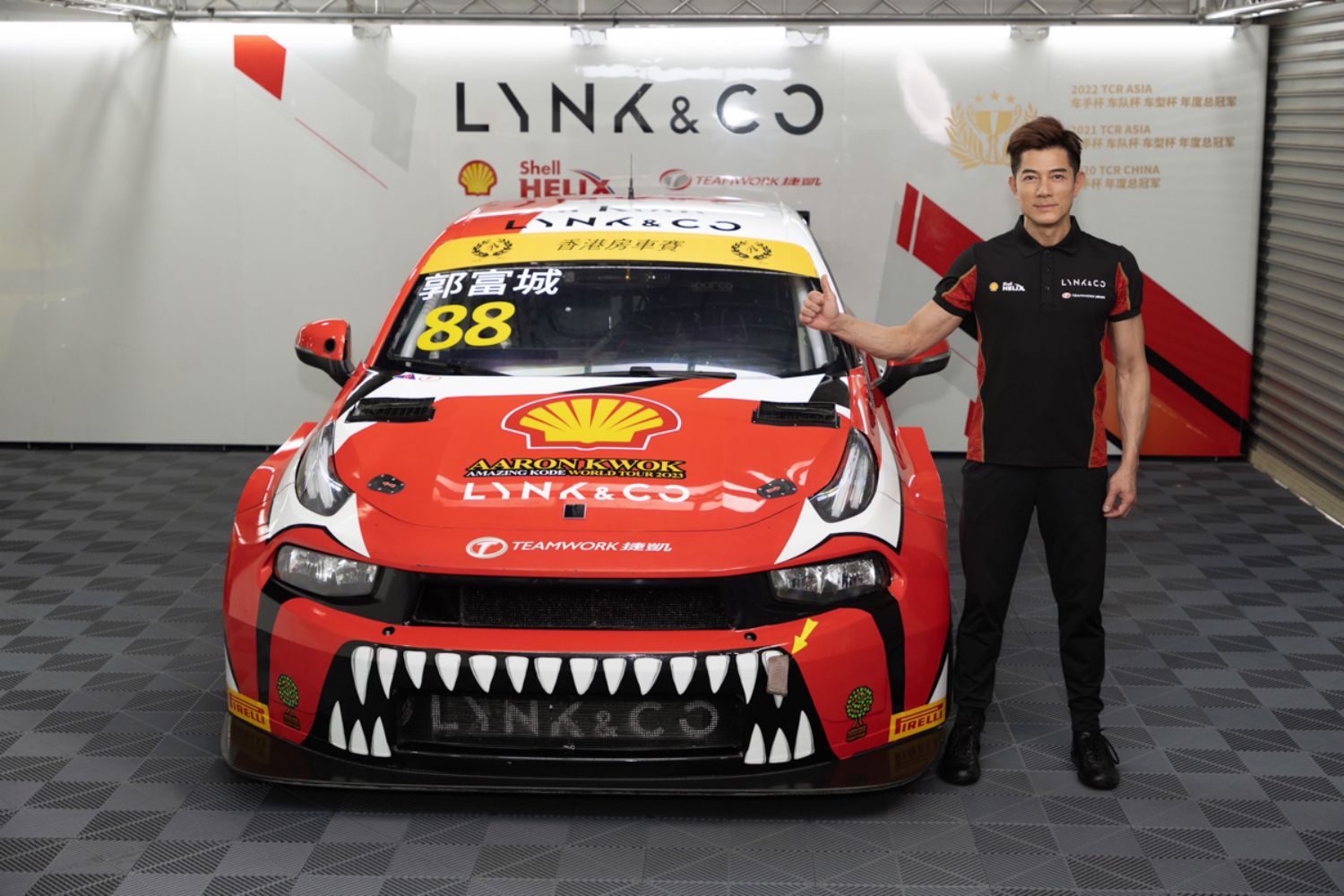 Aaron Kwok said:
"Racing has always been a sport that I am very passionate about in my spare time. It has opened up more possibilities in my life and has provided important support for my charitable endeavours. I am very grateful to everyone, including Geely, for their assistance. I have always been following the development of domestic motorsport, and I am honoured to join as guest driver. It is a valuable learning opportunity for me. I hope that through the Geely Super Cup Pro race, I can quickly warm up for TCR China and perform better."
Yang Xueliang, Senior Vice President of Geely Holding Group, said:
"On behalf of Geely Holding Group, I extend a warm welcome to Mr. Kwok's joining of Shell Teamwork Lynk & Co Racing. As an influential public figure, his long-term dedication to charitable endeavours is truly admirable, and Geely Holding Group and I personally greatly admire it and will provide support to the best of our abilities. Collaborating with high-profile figures like Aaron Kwok not only enhances Geely's influence in the field of motorsport but also serves as a strong inspiration for more racing enthusiasts. This move has significant implications for promoting the development of domestic motorsports. Finally, I wish Aaron and Shell Teamwork Lynk & Co Racing great success in the 2023 TCR China championship!"
With the addition of the superstar driver, the top-performance Lynk & Co 03 TCR is ready, supported by the formidable champion team. The "Red Devil," dominating the Asian touring car racing field, is destined to continue its supreme glory.
Leveraging Kwok's influence in the Asia region, the legendary stories of Chinese motorsport and racing teams will attract a wider audience, effectively promoting the development of motorsport in China and empowering the strong promotion of motorsports culture. With challenges lying ahead, the journey will begin, and we look forward to the "Red Storm" once again sweeping through the Asian racing field!